Why did Jordi celebrate the goal like that ? So as you may or may not know, I'm a huge futbol fan. And yesterday -Sunday 23- was played one of the most important matches of the year, the spanish Clásico between Reak Madrid and FC Barcelona. (Im a Barcelona fan). So I wanted to dedicate today's strip to this match. Barcelona won the game 2-3 with a goal at the last minute. It was pretty amazing. You should search for the game highlights.
So comimg back to Jordi's celebration in the last panel, the scorer of the last goal Lionel Messi celebrated the goal in this way (You may see some resemblance):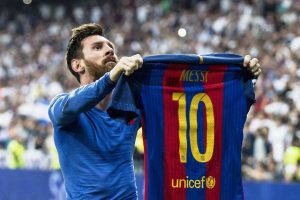 We'll be returning to the New Flavors arc on the next strip !